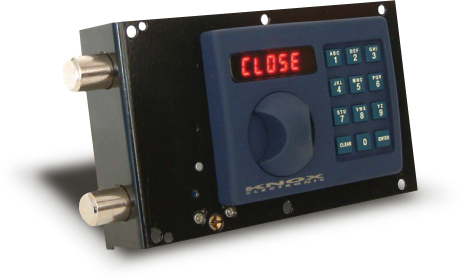 Key Features:
Soft touch key pad with built in pull handle, high visibility seven segment LED display with ultra red resolution.
Guest programmable 1 to 5 digit entry code. Optional fixed 4 digit code operation is programmable on the key pad. (Shown with optional blue key pad frame. Standard color is dark taupe.)
Want to Learn More about the Knox 340?
View the Master Specification Sheet
(PDF)
Click Here to Contact Us